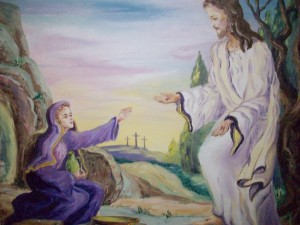 Our Savior's Lutheran Church is blessed to have strong and active Ladies' Groups which are committed
to increasing their learning of God's Word, serving their Lord with gladness, and sharing fellowship and enjoyment with each other's company.
Our Savior's Ladies would like to encourage all women to come and join in all their activities and enjoyment together.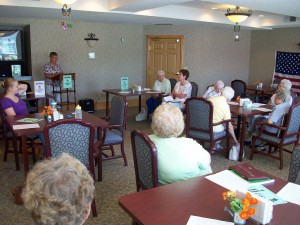 Our Savior's Ladies' Aid usually meets at 2pm and the second Thursday of the month.
This group is committed to service and learning in God's Word.  They bake cookies for the Evangelism Committee, serve coffee and desert at local retirement centers as well as during the fellowship time following the Sunday services, as well as provide donations to numerous church and synod programs.
A very important aspect of the Ladies' Aid is allowing our ladies to gather together and enjoy each other's company while building each other up in their faith.  Please feel free to come and join Our Savior's ladies at these gatherings.  Check the calendar on the website for upcoming times and events.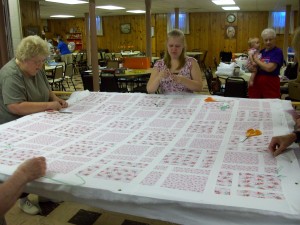 Our Savior's Lutheran Church is also blessed to have a second active ladies' group in Rebbecca's Sewing Circle.  This group gathers once or twice a month on Mondays to share and work together to produce wonderful quilts which are sold and donated to many different causes.  Everyone has a wonderful time sharing in the work of tying quilts and sharing in coffee and snack breaks.  Whether you are an experienced quilter, eager to learn quilting, or simply want some conversation, please come and join us!
Kids are welcome to attend any of the Ladies' Groups and as an added bonus, the Pastor can often be seen trying his hand at some quilting and other projects.
Please do not hesitate to introduce yourself to these groups and bring suggestions of new Ladies' groups to the attention of the Church Council.