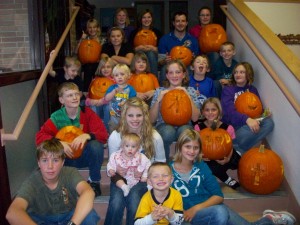 But Jesus called the children to him and said, "Let the little children come to me, and do not hinder them, for the kingdom of God belongs to such as these. I tell you the truth, anyone who will not receive the kingdom of God like a little child will never enter it." Luke 18:16–17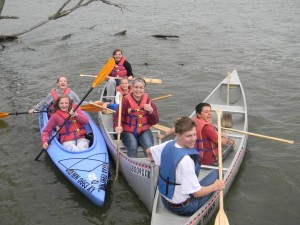 The youth have many opportunities to come together and enjoy the company of fellow Christians.
At our gatherings we take time to devote on God's teachings, on our salvation won for us, and on the life-long comfort which Christ provides.
As for everything else that goes one which the youth
Our Savior's Youth Group enjoys some sunny afternoons out on the course playing disc golf.  This activity is fun for all ages and skill levels.
Youth Activities for 2010 – 2011 (an example of our yearly events)
November: Pizza party and Movie night – Nov. 12th – 5:30 – 11:00  (Grades 5 – 12)
December: Bowling Night – Dec. 11th – 4:00 – 6:00 (Youth and family of all ages) – Cost: $10 per person for the bowling and shoes; church will buy the food and drinks for the youth!
Christmas Caroling  – Dec. 11th – 1:00 – 3:30 (Grades 5 – 12)
January: Snow Tubing – Jan. 15th – 11:00 – 3:00 (Grades 3 – 12; height requirement 42″)
February: Overnight at "The Barn" along with the Hartland/Manchester Youth – Feb. 25th – 26th from 7pm – 10am
March: Pine car Derby weigh-in with Hartland/Manchester – March 3 – (Grades 3 – 7)
Pine car Derby – March 10 – (Grades 3 – 7 with family invited to watch)
Ice Skating and Pizza Party – March 26 – Skating @ 11:00 at the city arena followed by pizza at the church until 4:00
April: Bethany Lutheran College Spirng Play – April 10 from 12pm – 6pm – (Grades 5-12)
May: Overnight Camp out – May 27th – 28th
July: Overnight Camp out- July 15th – 16th from 6pm – 9am (Grades 4-12) (All ages when with Parents)
August: Camping and Tubing down Apple River- August 16th – 17th
Camping @ Baldwin's House – Aug. 26th
September: Congregational Hay Ride @ Baldwin's house- Sept. 25th from 2 pm – 8 pm
October: Halloween Party- Oct. 30th from 2 pm – 5 pm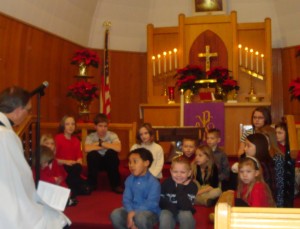 The focus of Our Savior's Youth Groups: Christ